Illithid Uath
Drow of Eilistraee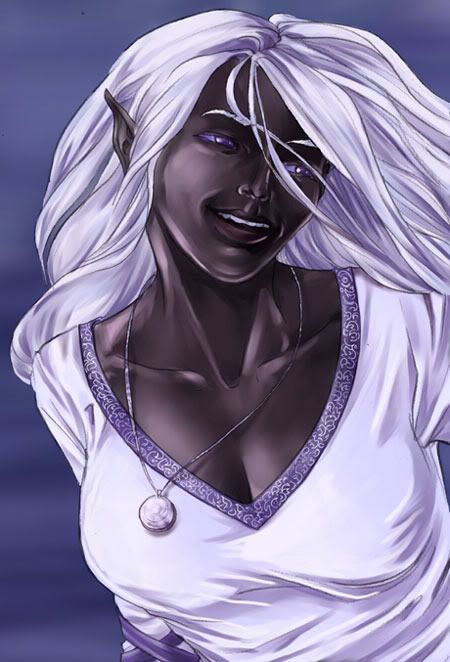 Since the events of the Dark Seldarine's rebellion Eilistraee has lead her portion of the Drow race back to the light of the suns, and back to the warm embrace of the Seldarine pantheon.


Still on somewhat peaceful terms with the Dark Seldarine, she now serves as an intermediary between them and the Seldarine. She has created a, albeit still shaky, peace between the Elves and what have become known to them as the "Twilight Drow" (with Eilistraee's Drow receiving the term "Moonlight Drow", and Lolth's Drow being known as "Dark Drow").


While Moonlight Drow realms and worlds have long-since become part of the Bonded Elven Kingdoms, they have remained independent and powerful enough to be represented as a Major Faction by the races of Known Jammer Space.